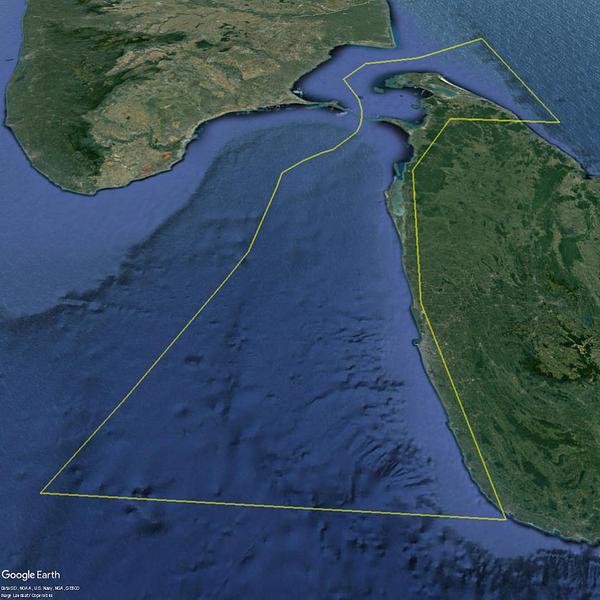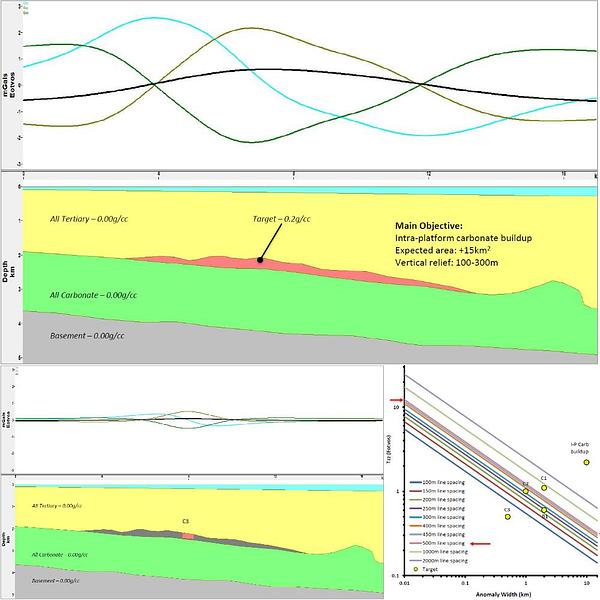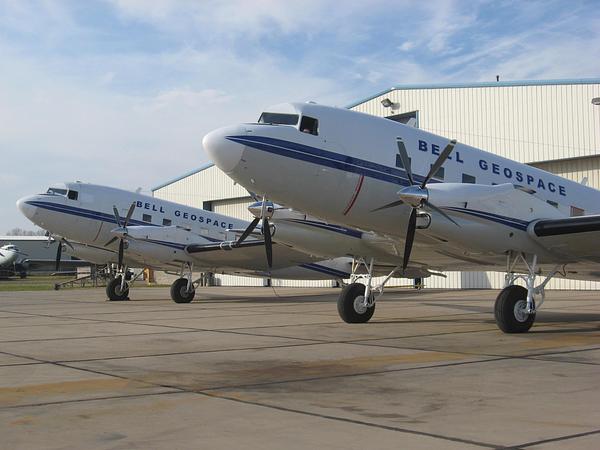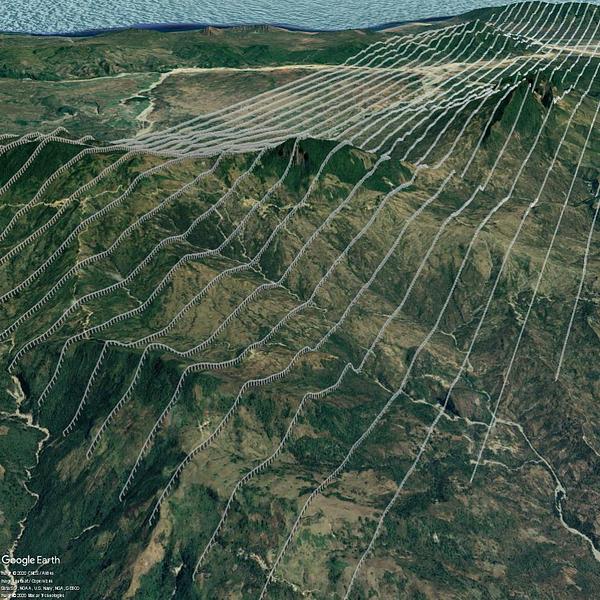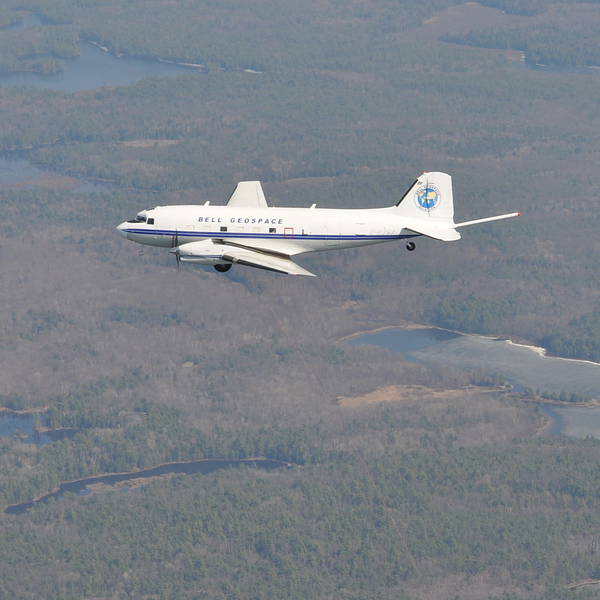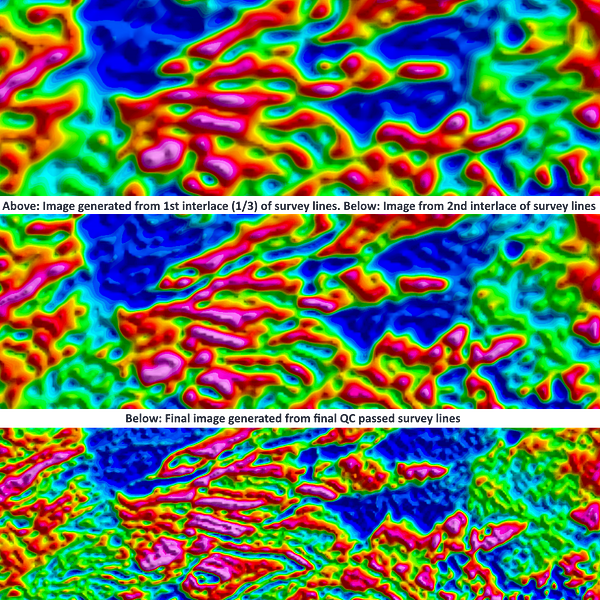 A need to better understand the geological situation in your area of interest (AOI) is identified. This may be an underexplored frontier region, an area that is difficult to access on the ground or somewhere that seismic acquisition has issues resolving structures. Whatever the reason, FTG data has the potential to help further your understanding of the underlying geology.
After initial conversations about your particular situation, a shapefile or coordinates of the AOI are gathered to locate the survey. From there we can build a rough survey plan to give an estimate of cost.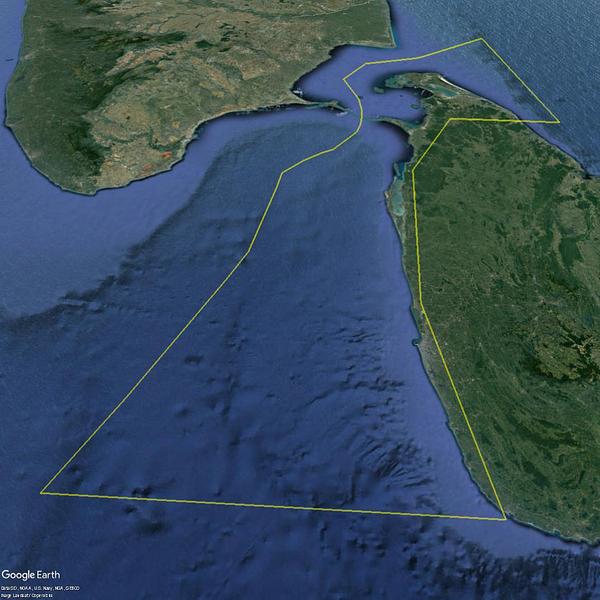 If the geological challenges are well understood and a cross-section/seismic image can be provided, a feasibility study is created based on that understanding. This takes into account the unique properties of FTG acquisition along with target depth, size and density contrast. From this data, we can recommend a survey line spacing which will meet your geological needs while not acquiring unnecessary lines that inflate the project cost.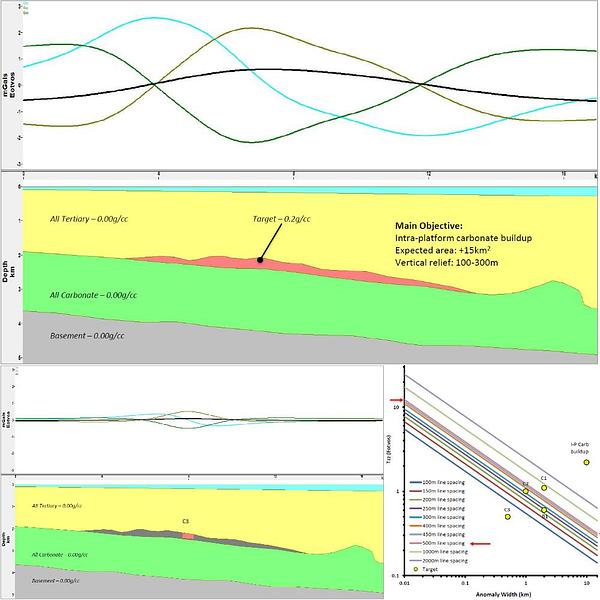 Before commencing a survey we will do some basic checks to make sure we can operate in your area of interest. Our checklist includes, but is not limited to:
- Fuel availability
- Airport location
- Ferry distance to AOI
- Accommodation availability
- Security
We have three Basler BT-67 aircraft in our fleet. With their long-range fuel tanks and excellent cargo capacity, there are few places around the world we cannot operate. Successful surveys in remote areas include:
- Svalbard and Greenland
- Somaliland
- Uganda
- Australia – Northern Territory
- Canada - Yukon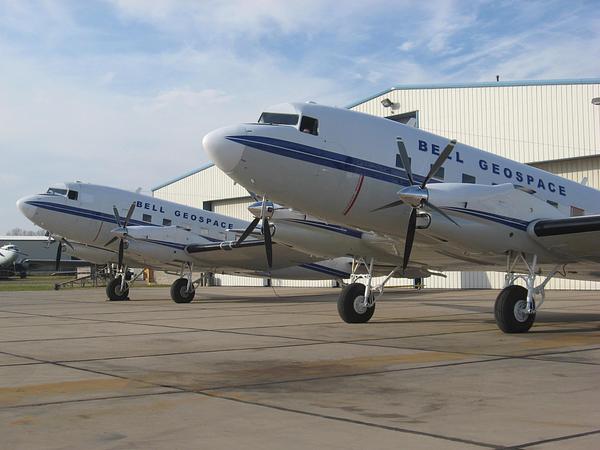 With the information from a feasibility study or general knowledge about the geology within the AOI, the ideal line spacing can be determined. At this stage a Bell Geo geoscientist will use various data sources to plan the survey based on terrain data, population density, country borders and restricted areas. In an ideal world, the survey area would be near an airport, a regular shape with long lines and over flat terrain or water. However, as survey AOIs rarely come with these properties we will work with you to put a plan in place which meets your geological needs while ensuring we comply with our HSE guidelines for a zero-incident project.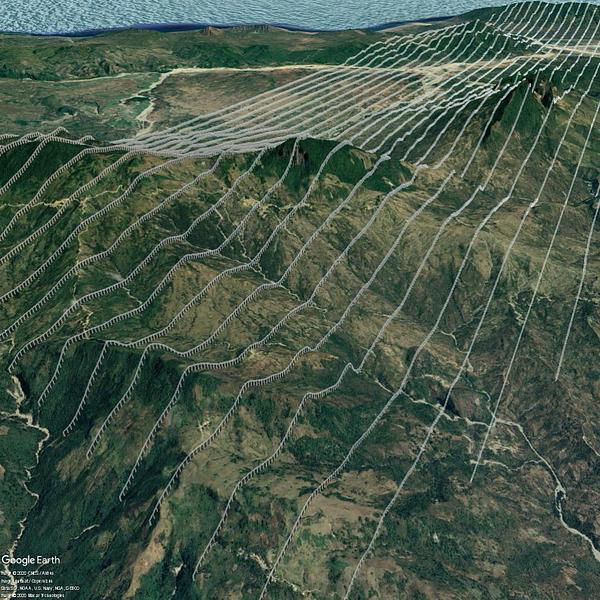 Data acquisition flights commence as soon as possible after initial calibrations and clearance from local aviation authorities.
Find out more about our field crew and survey acquisition.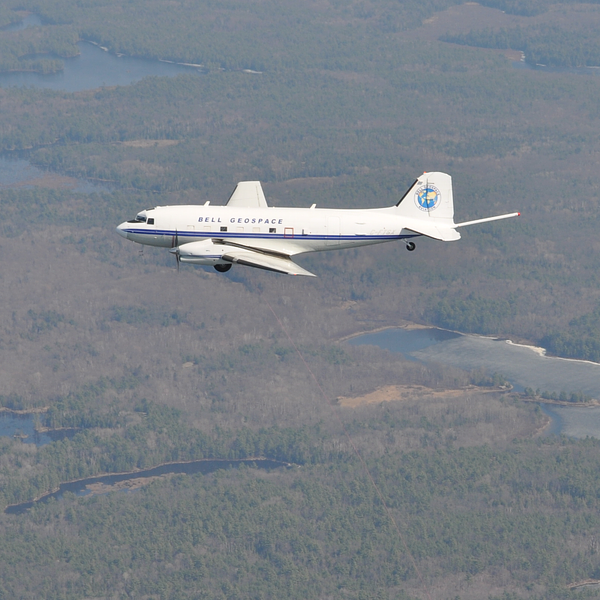 Bell Geo offers a unique 24-hour turnaround for interim images to keep you informed of how the geological story in your AOI is unfolding. We will generally provide these images once every third of the lines are complete – we call these thirds 'interlaces'. This allows the option to plan targeted areas in the original AOI or extensional areas outside if the geology dictates.
Do you want to know more about how we can help your business?